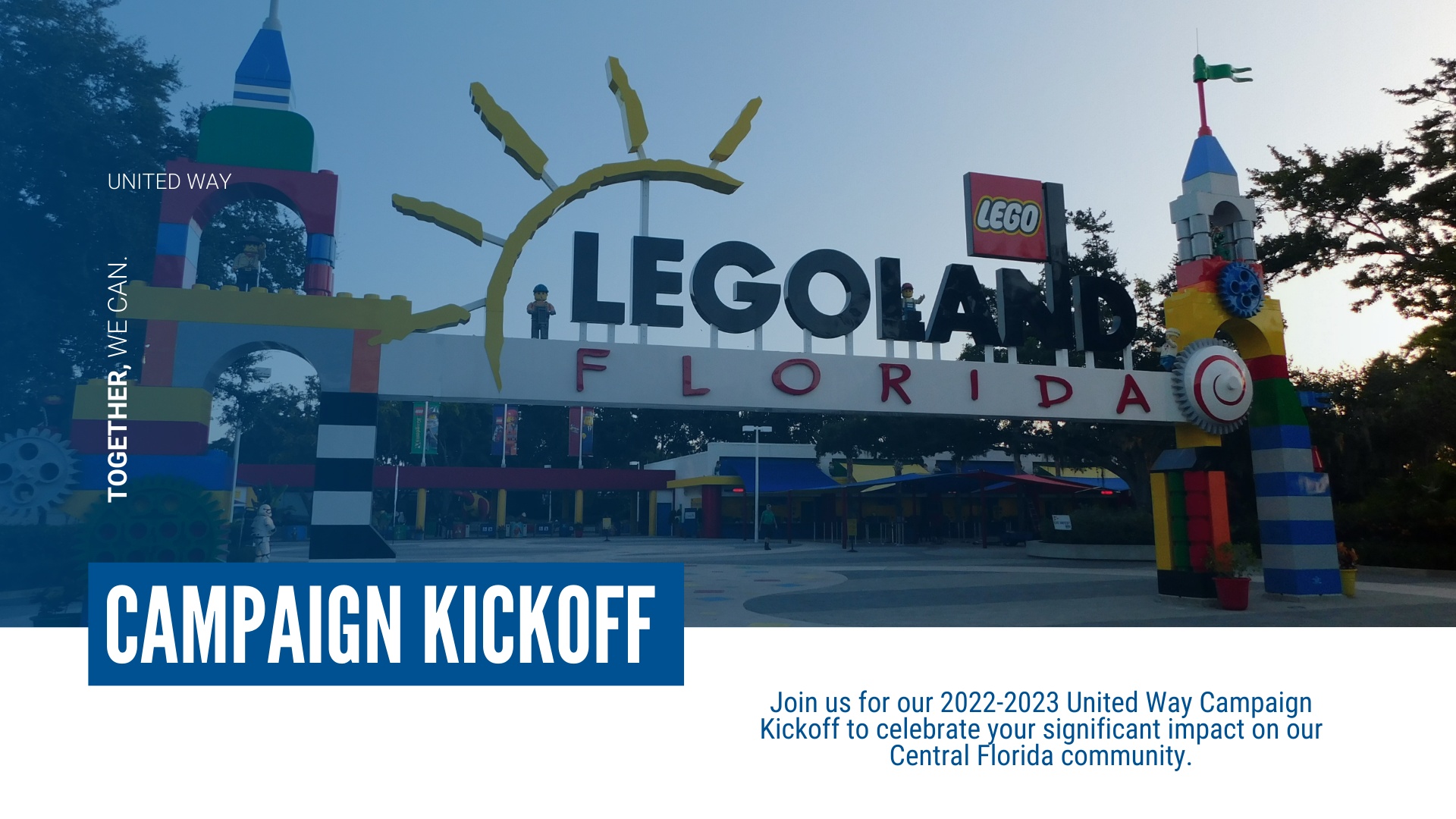 We're taking our Campaign Kickoff back to Legoland, Florida! Join us on Thursday morning, August 25, to celebrate with us and hear about the 2022 campaign before the park opens!
The annual event celebrates our workplace campaigns, introduces the 2022 Campaign Chair and recognizes the meaningful impact our donors and volunteers have on the community. United Way of Central Florida will also introduce the 2022 Campaign Chair.
Grab a light bite to eat at 7:30 a.m., followed by the program at 8 a.m.
There is no cost to attend and all adult guests in attendance will receive two complimentary tickets to LEGOLAND Florida Resort to visit at a later date!
Attendance is required to receive tickets.
Registration has closed for this event.