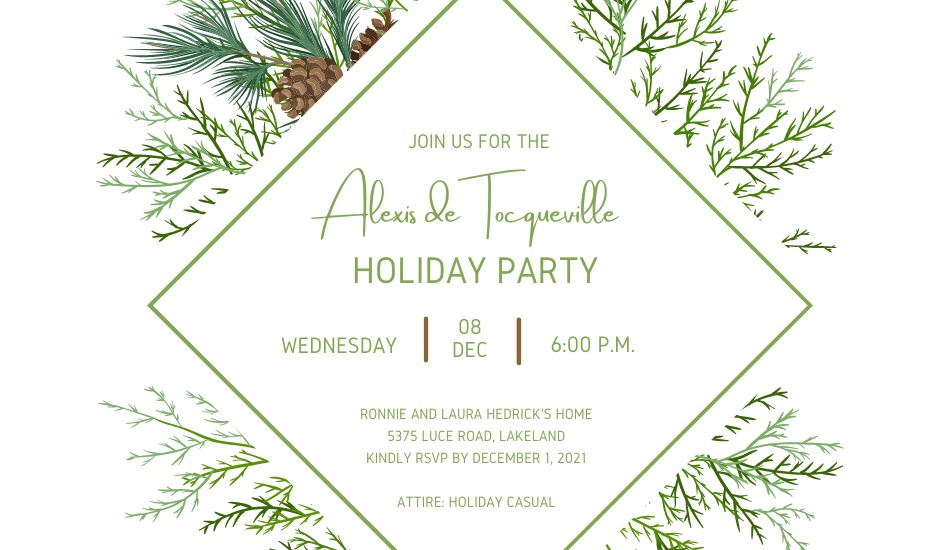 Join us for our 2021 Tocqueville Holiday Celebration!
Save-the-date for December 8 at 6:00 p.m for our annual, invite-only Alexis de Tocqueville Holiday party hosted by Ronnie and Laura Hedrick.
Thanks to a generous contribution from one of our United Way families, no campaign dollars will be utilized to pay for this event.